Here's the entrance to the gameroom. It's at the top of the stairs on the second floor. And yes, pinball machines ARE heavy!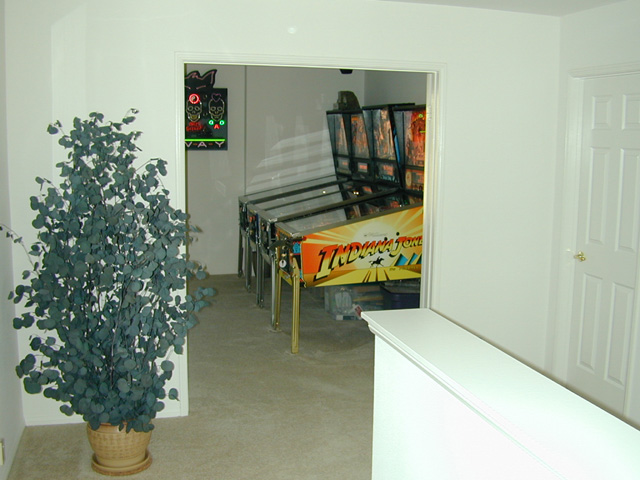 (click picture to enter gameroom)
I've gotten a lot of inquiries regarding the neon sculpture that's on the wall. It was created by neon artist Michael Flechtner and is titled "Where'd They Go." It is a one-of-a-kind piece and was purchased from the Museum of Neon Art (MONA). Like most of Michael's pieces, some of the neon is animated. On this, the teardrops fall down the center of the piece. There's an interesting and touching story behind the inspiration to this sculpture as everything on it has a meaning.