Replacing a Hard Drive
Lift the latch to the belly door. Unlock if one is installed.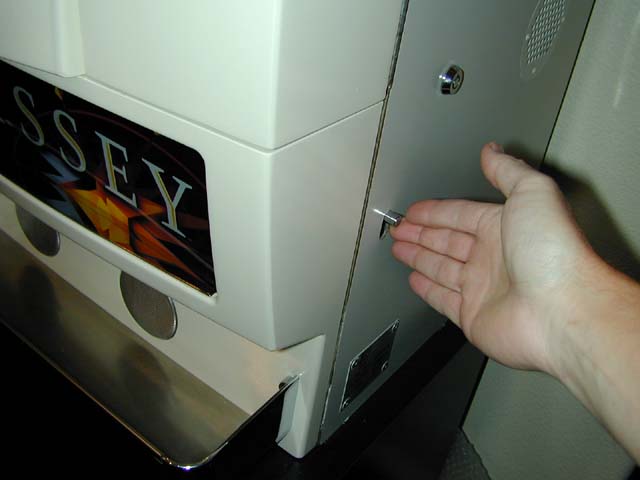 Open the belly door.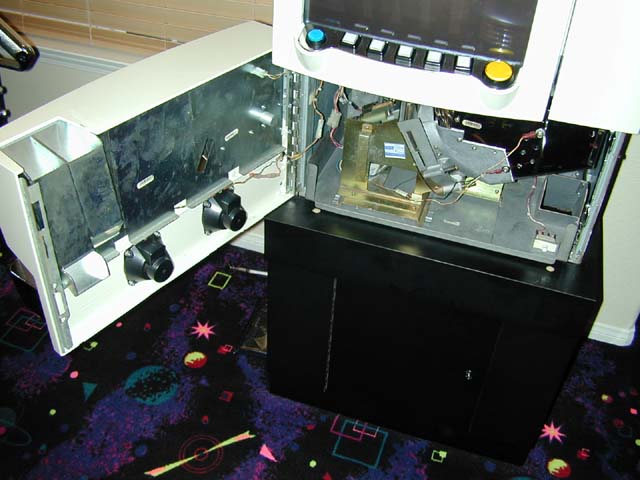 Slide out the hopper assembly.
Disconnect the three plugs at the left side connected to the hopper assembly. Once disconnected, remove the hopper assembly.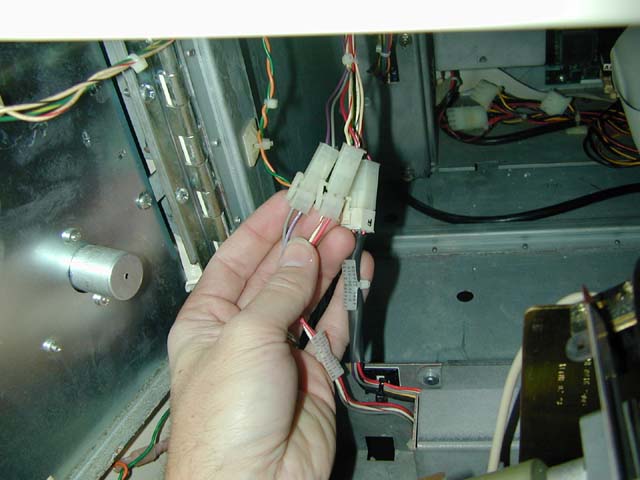 Open the door to the computer case, if installed.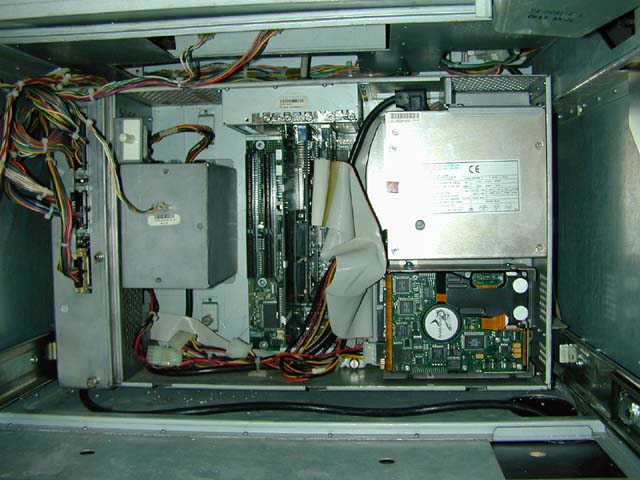 Loosen the screw on the upper left of the drive sled. It is a captive screw so it won't be removed.
Slide the drive to the left and lift it out. Disconnect the ribbon cable and power connector.
.
Place the new drive next to the sled and note the orientation.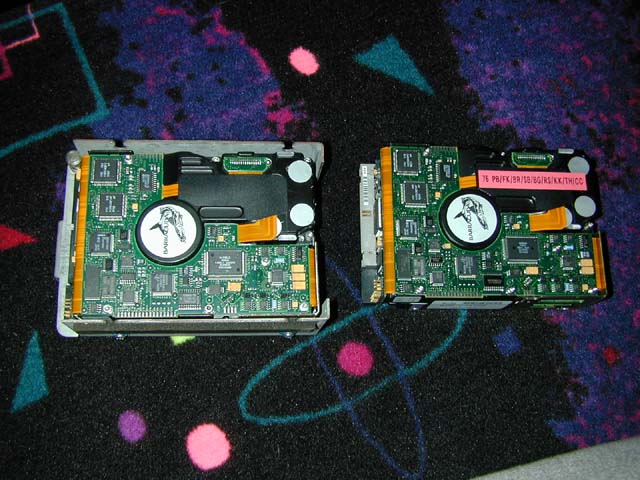 Remove the four screws on the sides of the drive sled and replace with new drive.
Install the new drive by reversing the removal steps. Once installed, perform a Full Safe Clear, set the money denomination and select games. You are done!