Performing a Full Safe Clear
Open the computer door. See step leading up to this in the Replacing a Hard Drive section.
On the edge of the peripheral memory board is a bank of eight switches. Flip the fourth switch from the bottom to the opposite position. Picture below shows switches in their normal state.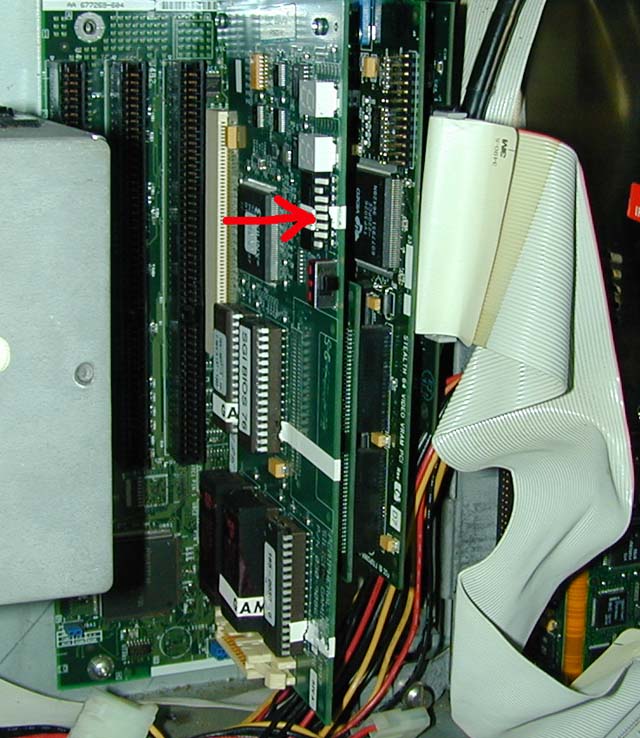 Turn on the game. Watch the status LEDs on the inside of the coin bezel door. Once 4000 is displayed, power off the game. Flip the switch on the peripheral memory board back to its original position.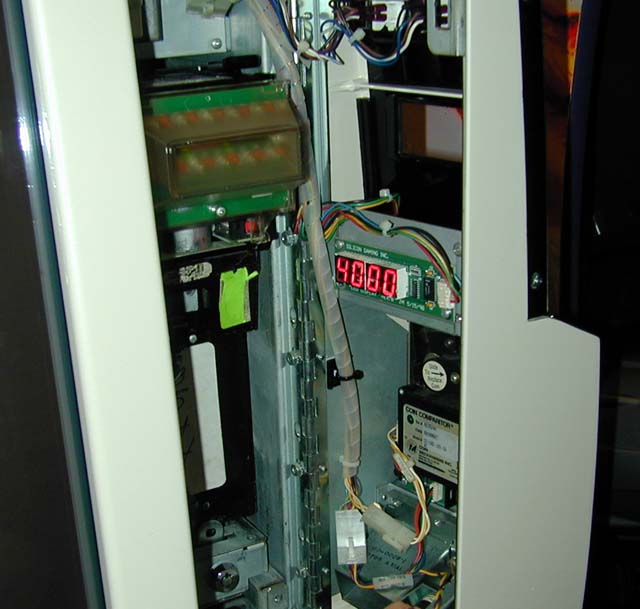 Power up the game, enter MMS, and set the game denomination and game selections.