The Jackpot symbols on the backbox light up with the ones on the playfield. The light cutouts were made very close to the shape of the symbols so it looks "factory installed."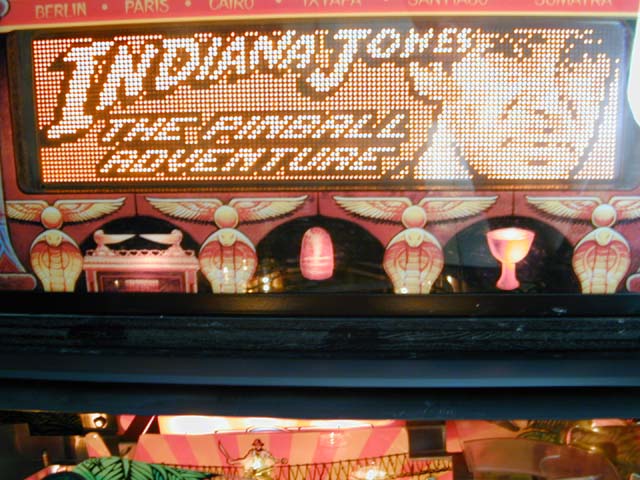 Added the Lost Plastic and the lighting behind it as per the sample games. Without the lighting, the Lost Plastic does indeed get "lost". You don't notice it unless you're specifically looking for it!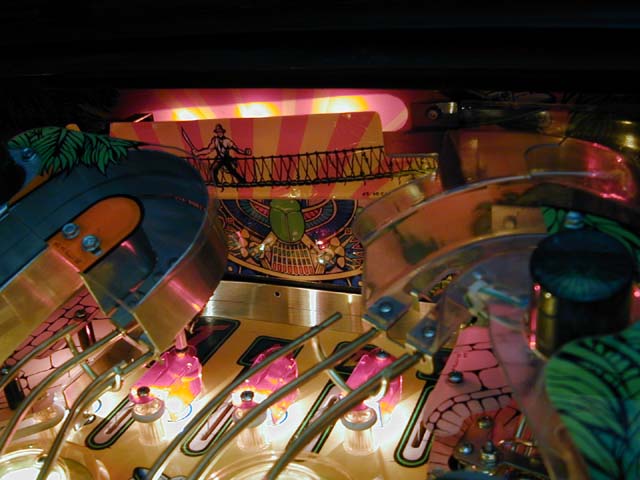 Changed the Path of Adventure center lane guides to yellow instead of red.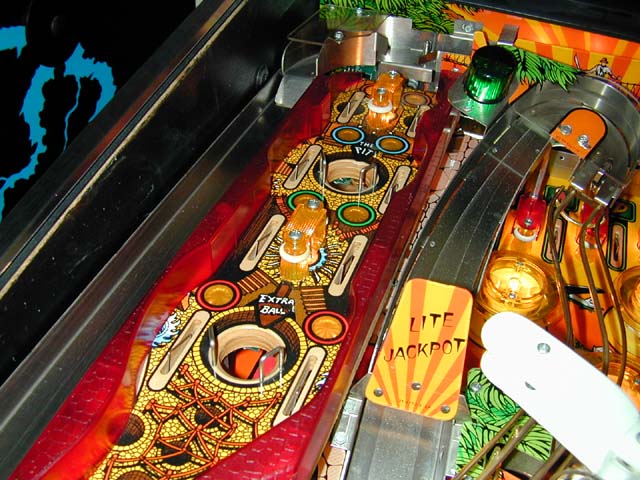 During the NOS playfield swap, yellow pop bumper caps and skirts were used instead of red.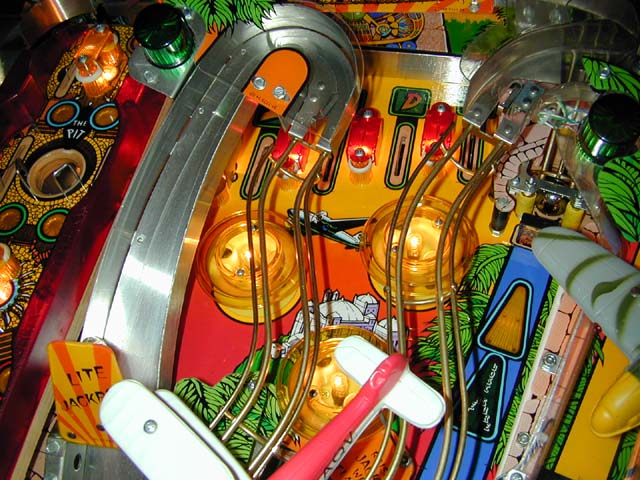 Instruction and pricing cards were color coordinated. The lockdown bar was brass plated and polished. Now if I could only get side rails plated somehow...