Translite was personalized to me by Elvira.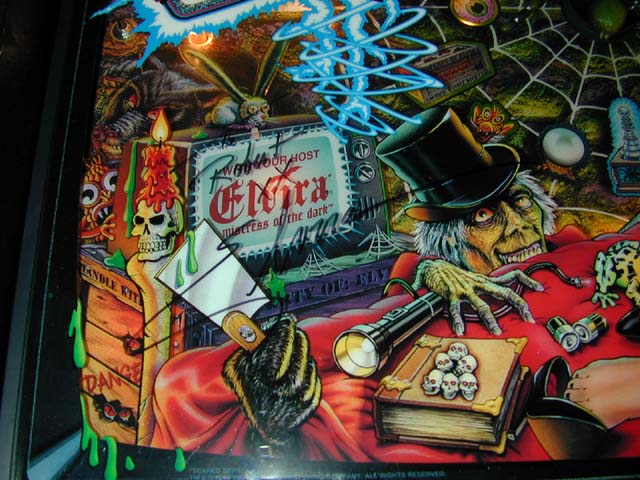 The Skull Pile had multicolored LED eyes added which light up in concert with the Tales on the playfield. I was the person who invented this concept.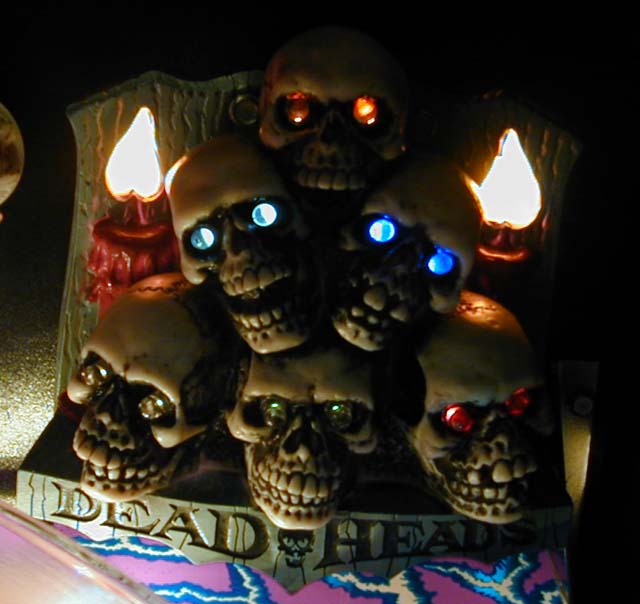 The candle "flames" on the Skull Pile were back lit and colored acetates were used for a more flamelike appearance. The lamps are tied into the game's upper right GI string so they turn off when the game goes dark during gameplay.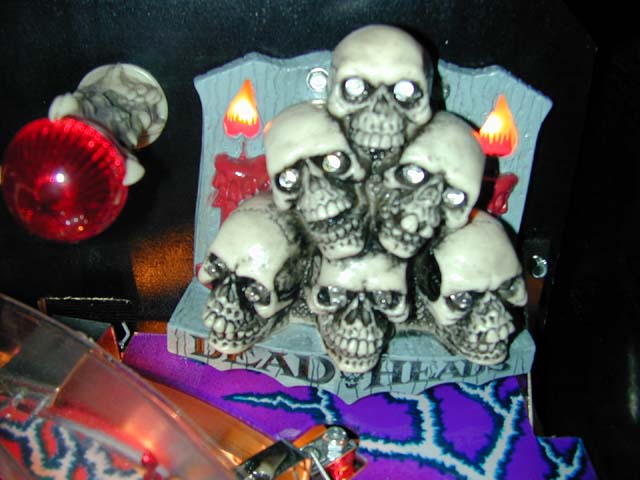 Instruction and pricing card are color coordinated.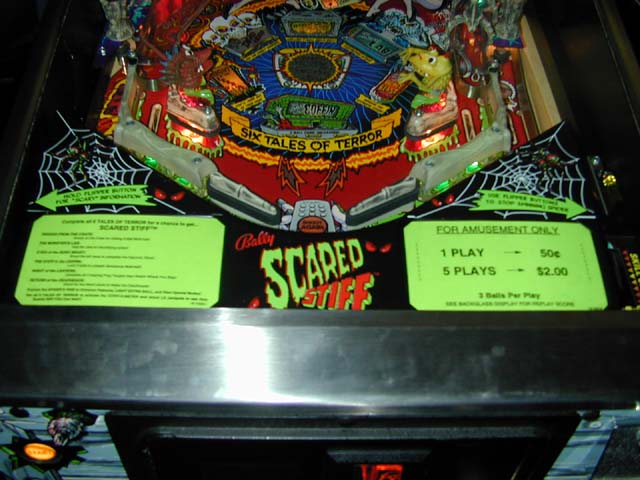 Custom "floating eyeball" shooter was fabricated as per the designer's preferred concept.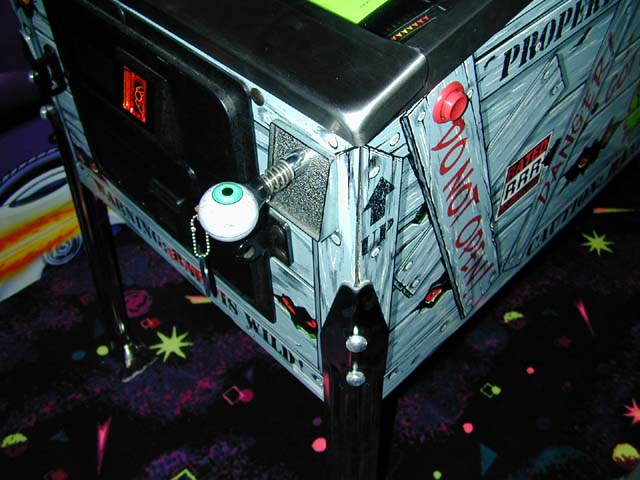 Coin door and shooter housing custom painted by Bruce Artman over at ArizonaPinball.com to match crate theme of cabinet.