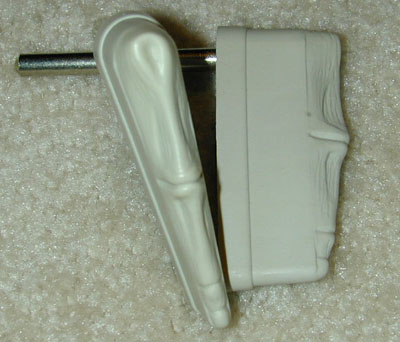 SOLD OUT!
Get original bony flipper bats for your Scared Stiff. These are no longer available from WMS or IPB. If your machine is missing these, they are a definite MUST HAVE item. These are NOS Bally replacement parts.
Maximum order is one pair.
To order, send me an email. I also accept Paypal.