SHIRTS ARE SOLD OUT.

Here's a great shirt that was originally offered back in 1996 by our great friends over at the pinGame Journal. By buying a bulk part of the run, I was able to convince Jim to make another run. So now they're available to a whole new group of Scared Stiff owners and pinball enthusiasts!
The shirts are a heavyweight XL grey short-sleeved shirt.
Here are some pictures of the shirts -
Front logo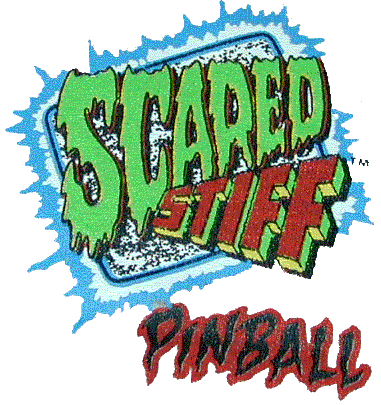 Front of the shirt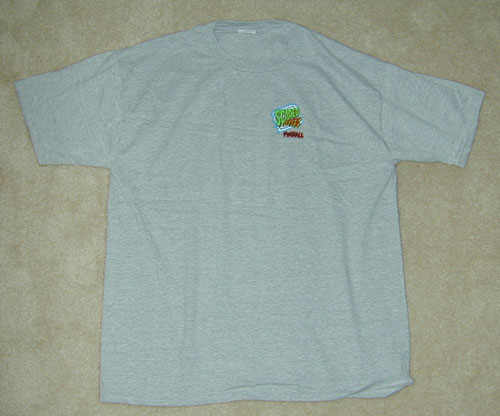 Back of the shirt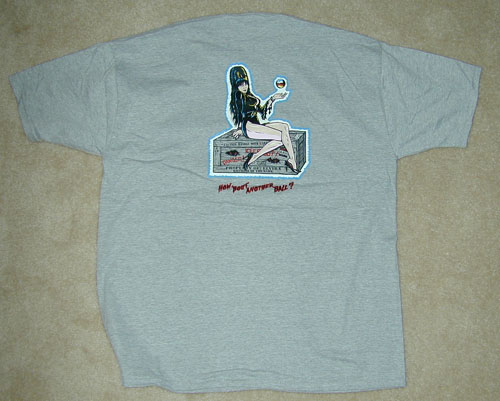 <!BODY BGCOLOR="#FFFFFF" TEXT="#000000" LINK="#0000FF" VLINK="#C0C0C0">
I also had some other colors printed up for myself. Didn't realize the grey of the crate was the shirt color showing through! The 'natural' color looks great though. Take a look -
The following colors are NOT available for purchase
Natural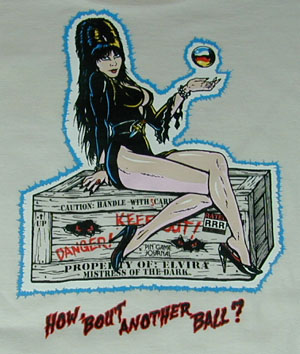 Red
Black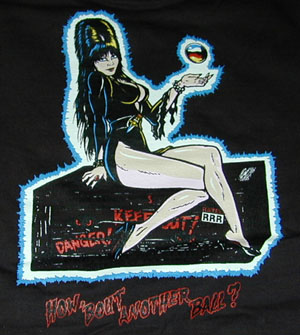 Navy Blue