Here's how the coin door area looked at the start of the project.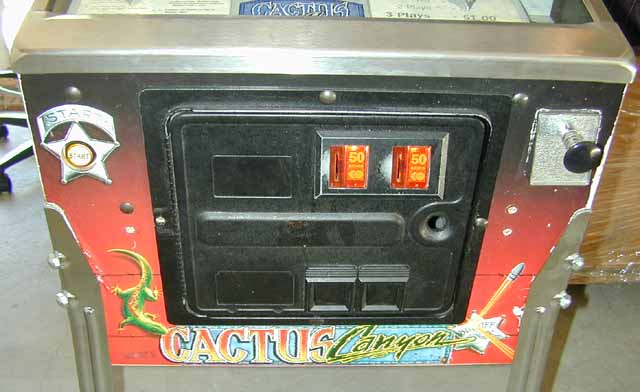 Next, all hardware and electrical components have been removed.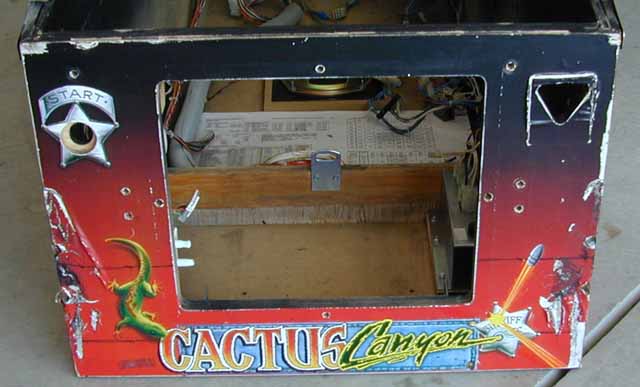 The cabinet decal came off fairly easily in one piece.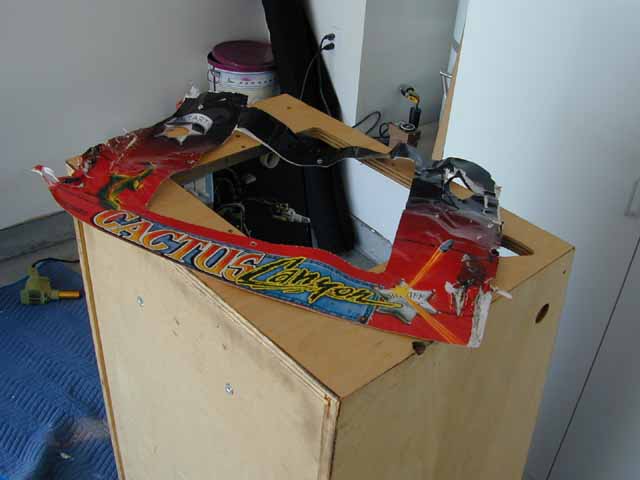 During the cabinet preparation, the new coin door decal was placed under a playfield glass to help flatten it out. The coin door decal was the first to be applied to the cabinet.