The backbox was fully sanded prior to painting. The serial number sticker on the top was masked with low-tack blue tape cut exactly to size. Boards were removed and inside was masked with newspaper.
The inside, front edges, top and side edges were all sprayed with a semi-gloss black paint. This seems to match the sheen of the original paint much better than gloss.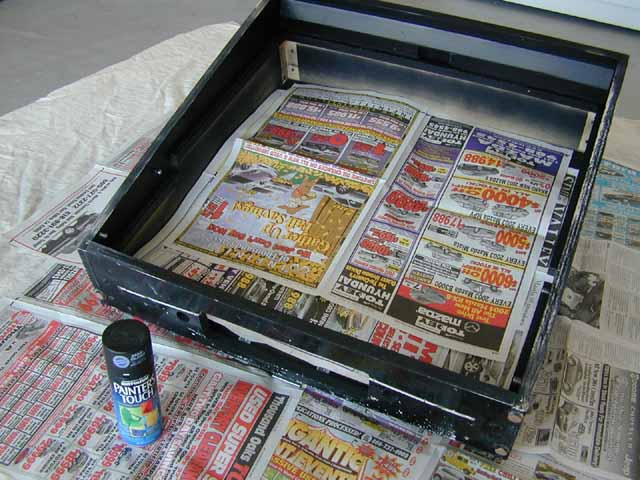 Here's a close-up of the backbox paint used.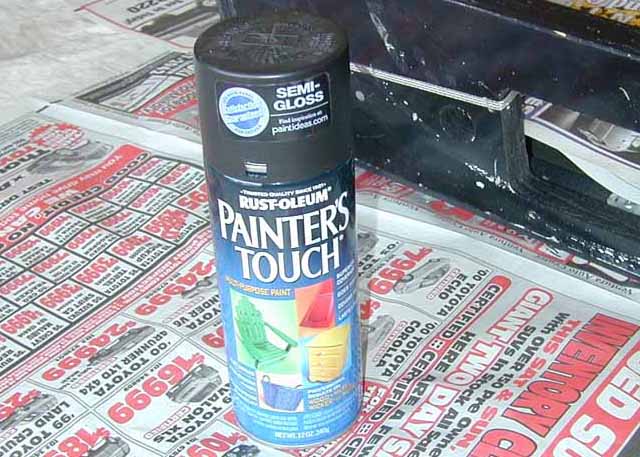 The cabinet is fully masked with newspaper and blue tape. The side moldings are masked right at the edge so the paint will get to the upper edges of the cabinet sides. I use a satin sheen black for this step.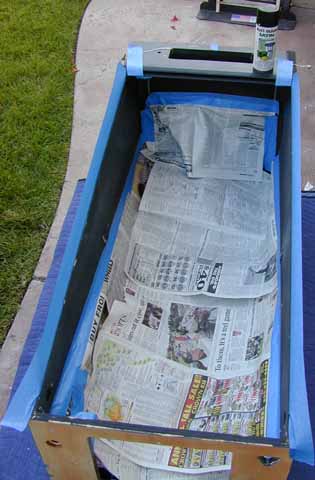 Here's the paint I use for cabinet interiors.